Solar
Qi-energy specializes in providing CIGS based generation solutions and hardware for more traditional crystalline technologies. We work with a broad spectrum of stakeholders including but not limited to clients, government ministries, architects, engineers, EPC contractors and end users. Through our work with thin-film, flexible technologies we have developed a range of Mobile Integrated Photovoltaic (MIPV) and Building Integrated photovoltaic (BIPV) solutions. Our range of hardware for traditional crystalline based projects includes mounting systems, charge controllers cables and connectors from global brands.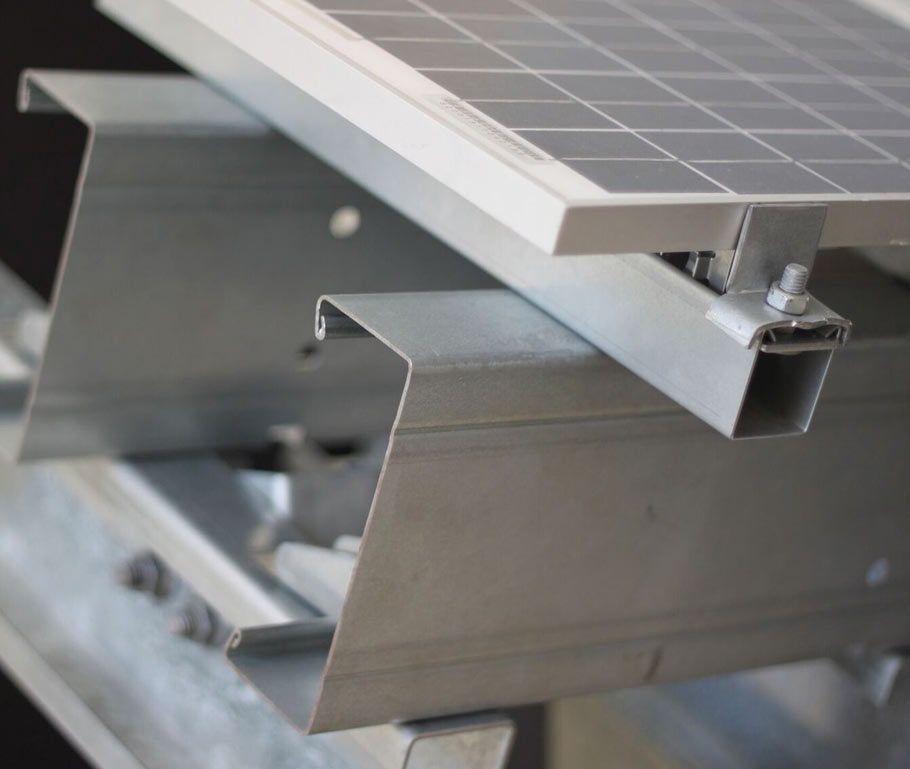 Mounting Systems
Qi-energy provides a range of ground and roof mounting solutions for traditional framed solar modules. All our mounting products are designed and engineered in the UK by a team of engineers and manufactured locally in the UAE.

Our systems are fabricated from thin-gauge galvanized steel instead of aluminum. Utilising our patented Qi-Klip technology, installation time is reduced by up to 30% and negates the need for module bonding. The range of systems include solutions for ground and roof applications designed around the stringent Dubai Municipality codes. Our mounting system solutions come with over a decade and 500mw of installed project experience. This is supported by a 25-year system warranty.